SOCIAL MEDIA POST
One place to create and publish Social Media content
Our great new module will help you to post directly into your Facebook Profile, Facebook Fan Page, Twitter, LinkedIn and Google+ (Upcoming).
**This module is the perfect one to keep your customer with in your panel. Because by using this module they can post into their social media fan pages so they don't need to go out from your HAPPENINGS panel.
 Post your story into Social Media.
 Post your business advertisement.
Post photo or video.
Just follow these simple steps and you are done.
– ADD CONFIGURATION for Facebook, Twitter, LinkedIn
—For Facebook app you need Facebook app review full tutorial click here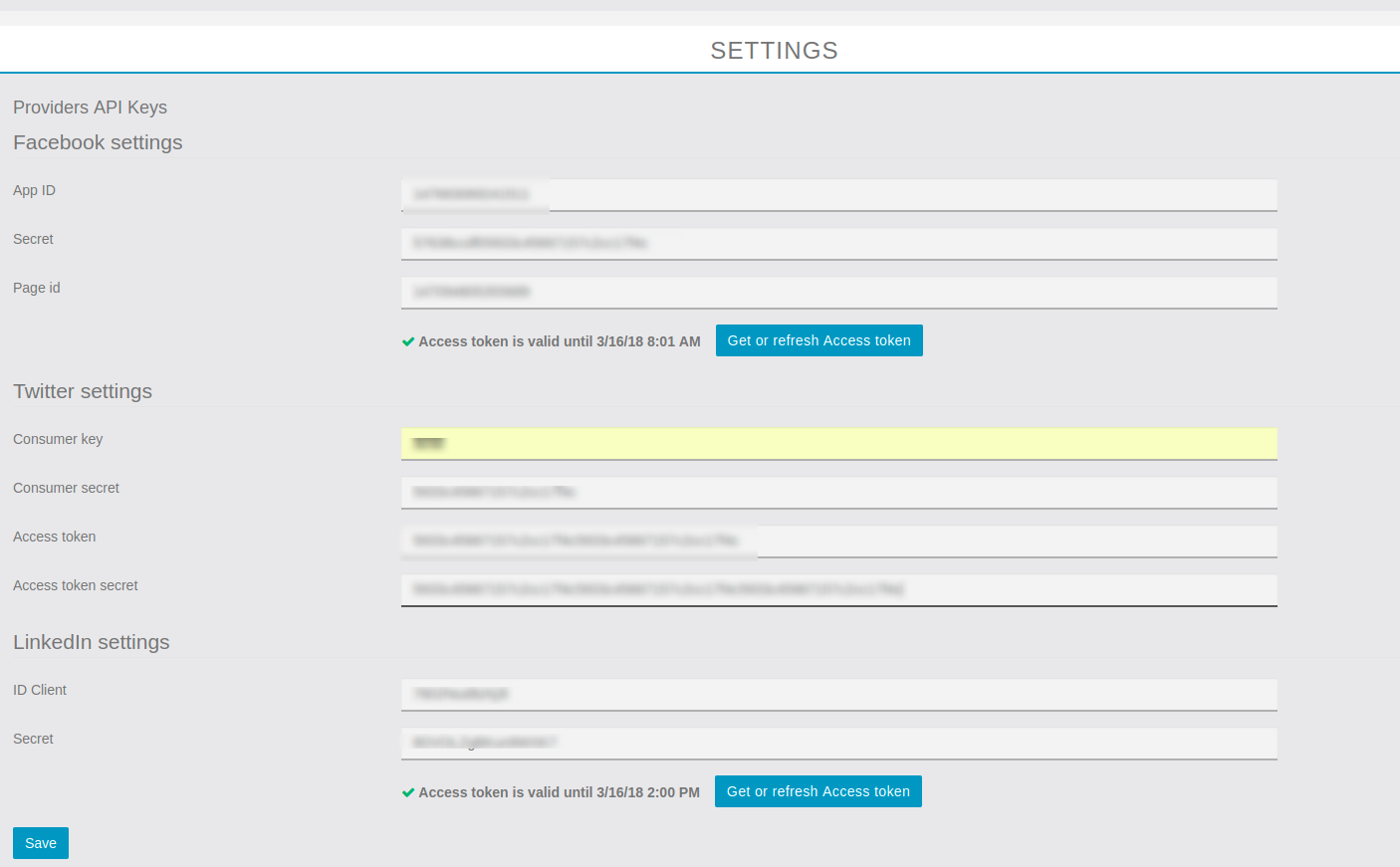 – Write your post , add photo or link ( link of any video / web link)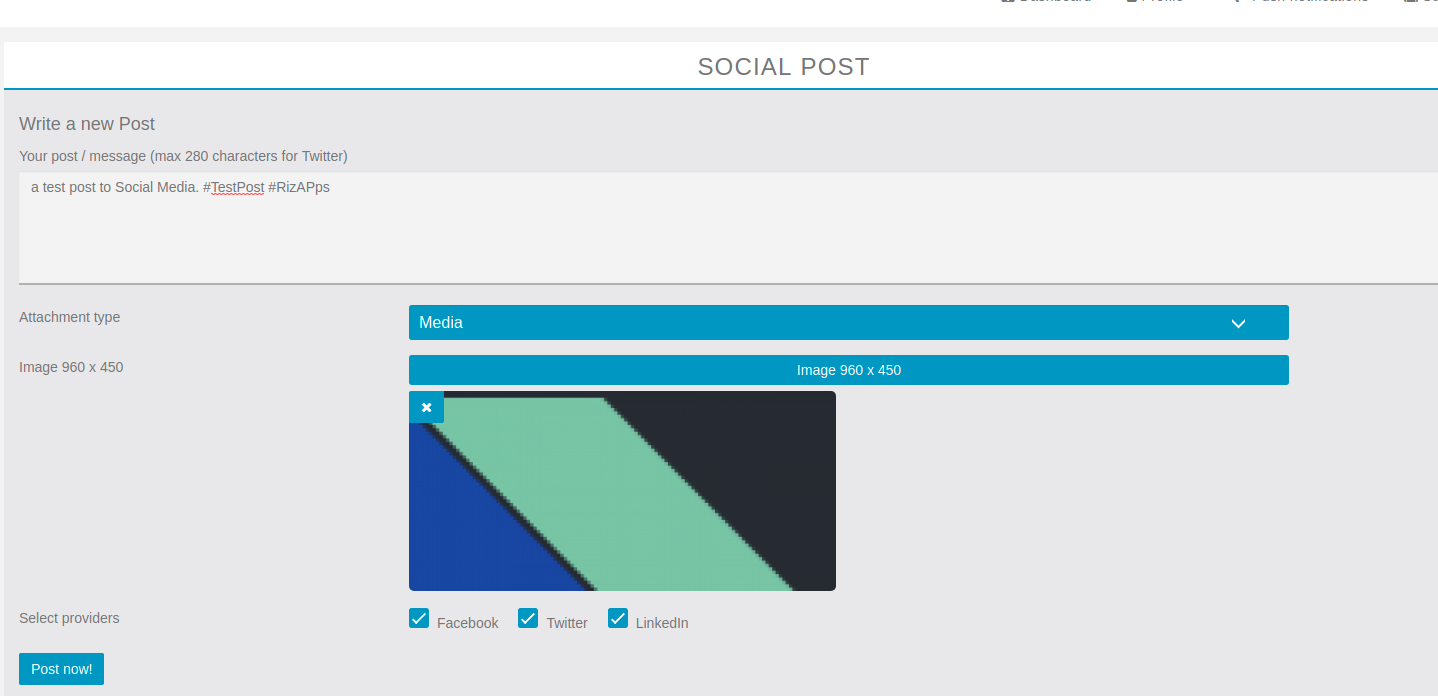 -Then select the social media where you want to post. and
– Click 'Post now!'
Now check your social media. ( example output :